There are two common errors on Seagate Barracuda 7200.11 HDDs (caused by bugs on firmware):
0 LBA error: it happens when your BIOS can recognize your HDD at POST moment, but as an 0MB drive.
BSY error: it happens when your HDD enter on a halt state, or Busy state. In this condition, your HDD will not be recognized by BIOS at POST moment.
Solutions: You'll need: TTL adapter
Attention: This guide might not be to every case. No responsible for any damage or data loss it can happen.
TX and RX connections from a SATA Seagate 3.5″: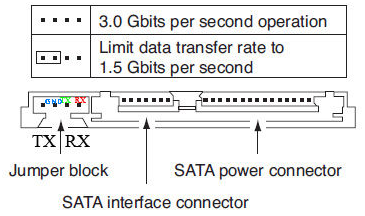 Photo with the real drive:

Connect TX and RX ports with RS232 to TLL adapter, you'll need something like jumpers in order to do that, or soldering directly to the PCB board. Connect GND and +5V to PC power supply, or similar. Keep in mind those are direct from Seagate sides, so you'll need to connect in this way:
– From PC (TX) to >>> RX (on Seagate)
– From PC (RX) to >>> TX (on Seagate)
You can use RED wire (+5V) from PC power supply. Blacks are GNDs (yellow is +12V so don't use it).
If you don't want to mess with power supply, just use a CR2032 (3V) battery:
https://www.isaleproducts.com/p-7709-3v-lit…ll-battery.aspx
An idea of whole setup (I used an USB to RS232 too):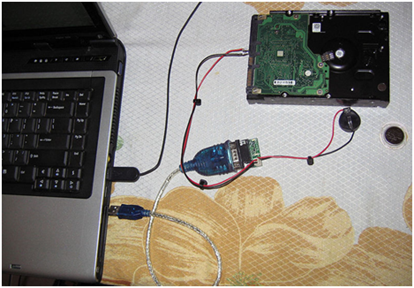 Run HyperTerminal (or your favourite terminal software).
Configure the RS232 port to: 38400 8 N 1 (like this one):