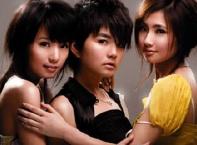 1. OverwritingA common mistake is the accidental overwriting of images held on camera memory cards with new photos. It's easily done. So check, check and check again that you've successfully transferred your images onto your PC, laptop, CD or DVD before taking new pictures.
2. ReformattingUsers often forget that reformatting a memory card will remove all the files stored on it including protected pictures and print orders.
3. Cracked and damaged mediaPacking memory cards into overstuffed suitcases can result in them becoming bent or damaged on the journey home, making them unreadable. Wrapping cards in clothes and placing them in the middle of your case offers some degree of protection in transit and helps ensure the safety of your pictures during your return trip.
4. Holiday injuries For those of you that opt for a tropical vacation instead of a snowy week with the in-laws, digital cameras often get dropped in the sand or splashed with water around the pool, damaging smart media to the extent that photos can't be viewed..
5. Burnt media Leaving memory cards in an elevated temperature environment – close to a heat source such as a radiator or oven – will increase the chances of failure.  Heat is unlikely to cause damage to the digital photos on the memory card but may stop the card from being recognized in a card reader.
Recent research – found that almost 90%of consumers now own a digital camera but around one-third don't back up their photographs. The danger is that they could lose once-in-a-lifetime memories if anything happens to the memory cards that store their images.