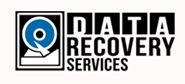 DataRecovery.net, a subdivision of the ACE Data Group, LLC announced that they have entered into a partnership with Acer America. The partnership allows all Acer support agents to recommend Data Recovery Services for any media recovery needs their customers may have. This includes drives that are under warranty or out of warranty. It adds a new breadth of services previously unavailable to Acer customers. This will greatly increase the level of overall Acer customer satisfaction and loyalty.
As the authority in the recovery industry, DataRecovery.net has provided reliable and cost effective solutions serving a global market for over 30 years. Their state-of-the-art facilities are staffed with the finest personnel from engineering to customer service. DataRecovery.net' in-house team of Research & Development engineers design and build cutting-edge hardware and software that allows them to recover any types of files from any storage media no matter what the cause of the failure is. By partnering with Data Recovery Services, Acer is now well positioned to offer all-inclusive data recovery services for its entire product line.
Acer has been making high quality products since 1976 and is ranked by Gartner as number 2 for notebook PCs globally. This type of robust mobile technology is allowing customers to store more and more of their critical data on these devices every day. Due to their portable nature mobile PCs become exposed to different environmental factors such as heat, water, and dust, making laptop and notebook computers far more susceptible to data loss than their desktop counterparts.
"Our goal is to continue to forge these significant relationships with the top hardware manufacturers. Acer is a major player in the PC industry and this partnership shows their commitment to continually improving their customers' experience and providing them the best products and services available." ACE Data Group CEO, Charles Walker, considers the partnership with Acer as a major step in the overall company strategy for the future.
DataRecovery.net is part of ACE Data Group LLC, provider of computer forensic and data recovery services to customers all over the world. Since 1981 Data Recovery Services work with any type of media including HDD, SSD, RAID, SAN, NAS, flash drives, and tapes.
Website: http://www.datarecovery.net