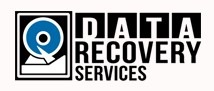 About ACE Data Recovery
ACE Data Recovery Services has been in business for over 30 years and has earned the reputation of being the most experienced and trusted of all the data recovery companies. They professionally recover data from hard drives, RAIDs, solid state drives, flash drives, and tapes. As a Microsoft Registered Partner, they have extensive experience performing Microsoft Exchange® and Microsoft SQL® database recoveries. Their engineers can get any types of files from any storage media no matter what the cause of the failure is.
ACE data recovery is one of Western Digital's original data recovery partners.
ACE Data Recovery Services:
Hard Drive Recovery – any size, interface or make;
Raid Data Recovery – hardware or software – any RAID levels;
Solid State Drive data recovery – standalone or embedded, MLC or SLC;
Cloud Environments (VMware, MS Hyper-V, Citrix, Red Hat) – any combination of host and guest file systems;
Microsoft Exchange and other mail systems recovery;
Microsoft SQL Server and other database recovery;
Most tape technologies and backup formats;
Camera media and Flash Drives
Most removable media (Floppy, ZIP, JAZ, MO WORM, CD, DVD)
Corrupted and Deleted File System Recovery.
Data Recovery Services is part of the ACE Data Group, LLC.
ACE Data Group headquartered in Dallas, Texas, provides best in class, single-source data processing, consulting and forensic services for enterprise clients and consumers.
We have a comprehensive pricing schedule that includes a free professional diagnostic evaluation for a single media, guaranteed all inclusive price quote that will never increase, free shipping and return media for completed projects, and "No data – No charge" commitment. You can rest assured we won't charge you until your requested critical data is recovered. We guarantee your satisfaction and will exceed your expectations.
Website: http://www.datarecovery.net/