Hello, So I want to erase the data off my hard drive from an HP pavilion so I can use it in my upcoming computer build to save money and I was wondering what are ways or programs and erase a drive. Thanks.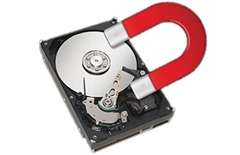 You may already know that "deleting" a file does nothing of the sort. But did you know that your disk drive has a built-in system for the secure erasure of data?
Before you sell away or throw your old Hard Disk Drive you need to make sure that you have completely erased it and this is important because you could have copies of your Important data stored in it and this can go to the wrong hands. Just doing a normal format is not really going to clean or wipe of all the data stored in it because the data is still there but the computer shows you that its deleted.
When you format a hard drive you don't actually erase the hard drive of data, you only erase the location information for the data, making it "lost" to the operating system. Since the operating system can't see the data, the drive looks empty when you look at its contents.
However, all the data is still there and, unless you truly erase the hard drive, can be recovered using special software or hardware.
There are many Data Recovery Software's in the market like Easeus, which claim to recover data even from a formatted drive, which means that even a full format of your Hard Drive cannot guarantee you that all your data is cleaned and removed.
If you want to completely erase a hard drive, it's not as easy as deleting everything on it. To truly erase hard drive data forever, you'll have to take some extra steps.
According to most governments and standards organizations, there are only three effective methods of erasing a hard drive:
1.  Erase the Hard Drive Using Free Data Destruction Software
Data destruction software, sometimes called data sanitization software, disk wipe software, or hard drive eraser software, is a software-based method of completely erasing the data from a hard drive.
Below is a list of the best, completely free data destruction software programs available today:
DBAN (Darik's Boot and Nuke)
ErAce
HDShredder Free Edition
MHDD
MHDD is another data destruction tool that utilizes Secure Erase.
PCDiskEraser
PCDiskEraser is a free data destruction program that runs before the computer boots up, like DBAN, HDDErase, and the other programs from above.
KillDisk
Active KillDisk is a freeware, scaled-down version of the KillDisk Pro data destruction tool.
Format Command With Write Zero Option
Beginning in Windows Vista, the format command was granted the ability to write zeros during the format, giving the command basic data destruction abilities.
Macrorit Disk Partition Wiper
Macrorit Disk Partition Wiper is different than the above programs in that it doesn't run from a bootable disc. Instead, you must install it to your computer like you would a regular program.
Eraser
Eraser is pretty easy to use and serves as a well designed data destruction program with some unique features.
Freeraser
Freeraser, very much unlike some of the other programs on this list, is a full-fledged Windows application, complete with a setup wizard and Start Menu icons.
Disk Wipe
Disk Wipe is a completely portable data destruction tool that you run from within Windows.
Hardwipe
Hardwipe is another data destruction program that runs from inside Windows. You can clean free space or even wipe an entire drive, so long as it's not your primary drive.
Secure Eraser
Secure Eraser is a software suite that serves not only as a registry cleaner but also as a data destruction tool.
PrivaZer
PrivaZer is a PC cleaner that can also securely delete all the files/folders from a hard drive. Right-click context menu integration is permitted as well as some unique wiping methods you won't find in many of the other programs listed here.
PC Shredder
PC Shredder is a small, portable data wipe tool that runs like any other software in Windows.
AOMEI Partition Assistant Standard Edition
AOMEI Partition Assistant Standard Edition is a disk manager suite for Windows that includes a disk wipe feature.
Remo Drive Wipe
Remo Drive Wipe is a nice looking data destruction program that runs inside Windows. You can wipe an entire disk with one of three different sanitization methods.
CCleaner
While CCleaner is normally used as a system cleaner for temporary Internet or system files, it also contains a tool that can wipe free disk space or completely destroy all the data on a drive.
File Shredder
File Shredder is a data destruction tool that can erase a disk full of files by simply adding the drive to the program as if it were a folder.
Hard Drive Eraser
Hard Drive Eraser is a portable program that can wipe all the data off of a secondary hard drive.
Super File Shredder
Super File Shredder is an easy to use data destruction program that supports drag and drop to quickly delete entire hard drives.
TweakNow SecureDelete
TweakNow SecureDelete has a nice, clean interface with simple buttons. It's really easy to wipe clean entire hard drives with this program.
MiniTool Drive Wipe
MiniTool Drive Wipe is a small, simple program that runs from inside Windows like a regular program.
XT File Shredder Lizard
XT File Shredder Lizard is another data destruction program that works in all the newer versions of Windows, like Windows 7 and 8.
Free File Shredder
Free File Shredder is a data wiping program that has a few unique options and walks you through a wizard to securely delete files on a hard drive.
WipeDisk
WipeDisk is a portable hard drive wiper that's pretty easy to use and supports several data wipe methods. It works by selecting a drive and then choosing a wipe method.
Free EASIS Data Eraser
Free EASIS Data Eraser is another data destruction program that's super simple to use.
File Secure Free
File Secure Free is a software suite with four tools, one being a file shredder that can erase all the files and folders on a hard drive.
2.  Use a Degausser to Erase the Hard Drive
Another way to permanently erase a hard drive is to use a degausser to disrupt the magnetic domains on the drive – the very way that a hard drive stores data.
Important: Degaussing a modern hard drive will also erase the drive's firmware, rendering the drive completely useless. If you want to erase a hard drive, but also want it to work properly after being erased, you must erase the drive using data destruction software (option 1, above) instead.
Note: For the average computer owner or organization, degaussing probably isn't a cost effective way to completely erase a hard drive. In most cases, physically destroying the drive (below) is the best solution if the drive isn't needed any more.
3.  Physically Destroy the Hard Drive
Physically destroying a hard drive is the only way to absolutely and forever ensure that the data on it is no longer available. Just as there is no way to extract the written information from a burned piece of paper, there is no way to read the data from a hard drive that is no longer a hard drive.
Warning: Wear safety goggles and take great caution destroying a hard drive yourself. NEVER burn a hard drive, put a hard drive in a microwave, or pour acid on a hard drive.
If you'd rather not destroy your hard drive yourself, several companies offer the service for a fee. A few services will even fire a round of bullets through your hard drive and send you the video!