You've heard it thousands of times — backup your data. A good data backup strategy is to have two copies of your data – one local (it resides in your office or place of business) and one offsite (you pay an online data company to store it remotely on their secure servers).
Online backup is now a must have for all computer users, as we now live in a digital age where our whole digital life is store online.  Our files, photos, music, video, financials and more are all stored on our computer hard drives. But what happens if your hard drives crash? All hard drives will fail eventually and they usually happen at random when you least expect them. We no longer have CD collections, or DVD racks with our films, or photo albums of our photos, they are all stored on our hard drives. Theft, Fire, Accidental deletion, hardware failure, all these can contribute to lost files. Files which are no longer just binary text, these files are irreplaceable memories which money cannot buy back.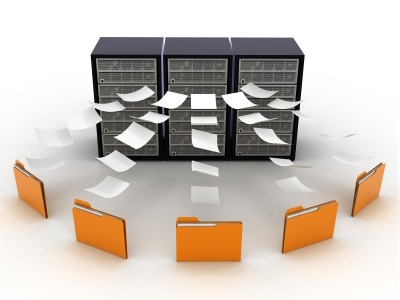 Online Backup for Small Business
Tips For Buying Online Backup Services:
Below are some of the main factors to consider when selecting an online data backup providers:
1. The Kind of Backup User You Are:
A service designed for home users or small businesses is quite different than one designed for the enterprise. The latter requires complex features such as ability to backup operating system files, live database, historical backup, and extremely tight encryption, while the former would be happy with a relatively low priced service that provides common features such as scheduled backup, web access, ability to send files by CD/DVD, and share files with others.
2. In general, online backup users should ask the following questions:
Does the service offer historical backup?
Can the software recover from an interrupted backup process?
Is there an option for a live and continuous backup? (As opposed to a scheduled backup)
Does the software allow network backups?
How about database and operating system backup? (Including registry files)
Can I get copies of my data on a CD-ROM for an emergency data restoration?
Can I edit or delete stored files?
Can I select a whole folder without having to select each individual file to backup?
Does the software allow multiple file sets to be scheduled on different times?
Can I include / exclude filters to include / exclude certain file types?
How long will my data be kept in the provider's servers?
Will my data be duplicated to at least two geographically different locations?
Where is the data center of this company?
How many different versions of my data will be kept?
Will this company be around, say, 3 years from now?
Is this company an original provider or is it a re-seller?
What is the speed of uploading and restoring files? If this is important to me, shall I consider paying more for a fast service?
Does this provider support my computer systems (E.g. Mac, Linux, etc.)?
3. Security
To ensure that your data is secure while it is being transferred from your computer to the provider's data center, most providers offer the option of encryption and password protection. In this way, only someone with your password can access your data.
In most cases a 128-bit encryption is sufficient. For some businesses that want absolute privacy, security might require a much stronger encryption. Although not very common, some providers offer a 448-bit encryption. In addition, data has to remain secure once it reaches the destination server, which means providers have to have proper policies to ensure employees do not access client data for non-authorized reasons. Most providers take the issue of security very seriously, as it is one of the reasons why computer users are hesitant to backup online.
4. Speed, Reliability and Uptime
As backups are usually a last resort way of recovering data after a disaster or system failure, backup providers don't have much of a margin of error. The data has to be there when needed. No amount of explanation on why the data is not available will calm a user that just lost an entire computer hard drive and is trying to restore from a backup.
To ensure the provider has taken sufficient steps to keep service reliable, you should ask the following questions:
Does the backup provider have a "backup" copy of all clients' data somewhere on a secondary data center, away from the primary?
Is the backup center equipped with uninterruptible power supply, backup generator and is it located in a safe and secure location?
What is the uptime for the data center?
How many clicks does it take before the actual backup is started?
How fast is the data center?
How much CPU or disk resources does it chew up when the backup is running?
Where is the geographic location of the data center?
Is the backup continues?
How many years has this Online Backup Service Provider been in business or does the company have solid financial resources?
How fast can files be restored?
Who are the clients of this company?
How many paying customers does the company have?
5. Quality and Accessibility of Technical Support
Does the company have a toll free number?
Is technical support available 24/7?
Does this company reveal its email address in their site or does it force me to fill in a time consuming form?
Is there an emergency user support?
Does the company have a physical address listed in their site?
What is the turn around time for email queries?
Does the company have an international presence?
Does the company publish a customer support satisfaction survey stats?
What is the wait time for phone support?
6. Cost
How much does this Online Backup Service Provider charge per GB per month?
Is there a set-up fee?
Is the cost per account or per PC?
How often and how much data are allowed for backup per day or per month?
Is there a no obligation free trial period before I sign up?
Can I cancel at any time or am I tied in for a minimum period?
What is the cost for exceeding the allowable traffic and storage quota?
Is there extra cost for telephone technical support?
7. Some these Online Backup Service Providers:
mypcbackup.com
justcloud.com
backupgenie.com
sosonlinebackup.com
zipcloud.com
sugarsync.com
mozy.com
box.com
crashplan.com
carbonite.com
Online Backup is like insurance, for a small monthly fee (Less than the cost of a Cinema Ticket) you will never have to worry about your files again. If you get a new computer and you need to restore your files and documents its literally a click of a button.