Choose the Apple from the menu. Choose About this Mac. Choose More Info… Choose the drive type: Serial ATA Highlight the appropriate drive listed under the bus. Below you will see the model and serial number of the highlighted drive.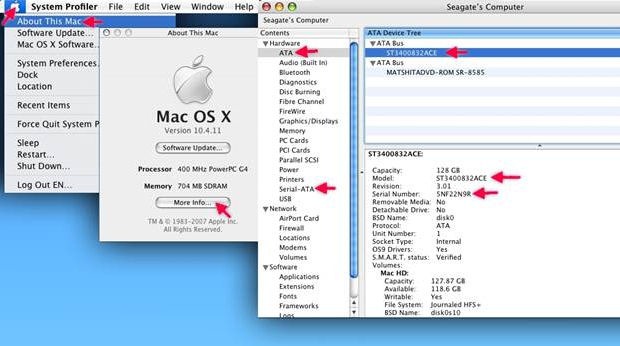 Frequently asked questions:
Can I update the firmware on my hard drive if it is installed in a Mac?
Yes. However, it must be an Intel-based Mac (i.e. MacPro and …