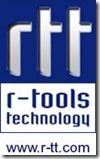 File Name: R-STUDIO Network Edition
Version: RAID-0 Version/RAID-5 Version
Publisher: R-tools Technology Inc
Raid Supported: RAID 0, RAID 1, RAID 5
Analyze Mode: Manual Analysis
Price: $179.00
What can RAID Recovery Presentation do?
R-Studio detects and treats valid software or hardware RAIDs as regular drives/volumes. But what to do if you have only drives or drive images of a faulty RAID? R-Studio can still help you to get the data back provided that the drives necessary for the RAID to operate are working or you have the images of those drives. The number of drives enough to get data back depends on the RAID layout. For example, for a mirror (RAID 1) of two drives, at least one must be valid, whereas for a RAID5 of 3 disks, the number of valid drives should be two.
Download:
http://www.data-recovery-software.net/Data_Recovery_Download.shtml
Buy:
https://secure.r-tt.com/cgi-bin/Store?p=1