R-Studio Data Recovery Software
Recover data lost to viruses, malicious attacks, hardware failures, and operating system crashes.
New Update: Version 7.6 build 156433: Support for Windows Storage Spaces created by Windows 10. Support for software Apple RAIDs created by the Mac OSX system. Accelerated disk scan for fast-read devices. Search for deleted file versions.
Free to try (256Kb-file undelete/recovery trial); $49.99 to buy.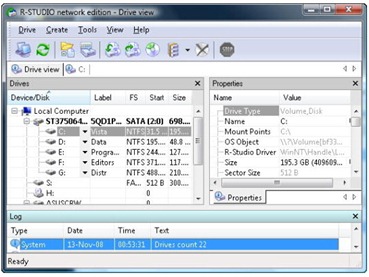 File Scavenger Data Recovery Utility
Recover files and folders deleted accidentally or lost due to disk corruption.
Version 4.3 Support for the ZFS file system and RAID-Z (single and double parity). ZFS is an open-source file system and logical volume manager used in NAS devices (e.g. FreeNAS) and high-performance servers.
Support for the ReFS file systems. ReFS